Naturvejledning
Tag på tur med museets naturvejledere og øvrige formidlere.

Offentlige ture
Turene er åbne for alle. Større grupper henvises dog til bestilte ture. Turene foregår primært i naturområder i og omkring Aarhus. Alle ture beskrives i kalenderen, og det er normalt gratis at deltage.

Bestilte ture
Større grupper, foreninger, firmaer m.fl. har mulighed for at bestille særlige ture eller arrangementer, som kan tilpasses ønsker og behov. Naturundervisning henvises til museets skoletjeneste.
Pris
Honoraret for bestilte ture afhænger af flere faktorer og aftales individuelt. Kontakt os for nærmere information.

Kontakt
Naturvejleder Lars Bøgh på mail eller på
tlf. 89 33 37 88.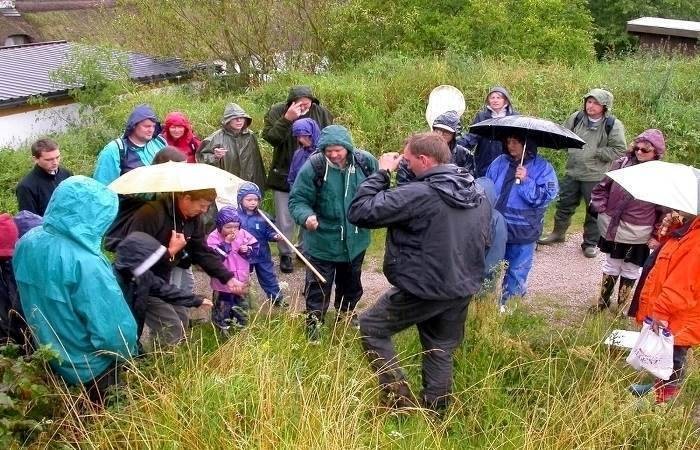 Book your workshop at the Mols Laboratory
The Mols Laboratory offers beautiful surroundings for workshops and other stays of professional relevance - with 50 beds in 25 nice rooms and various workshop facilities.